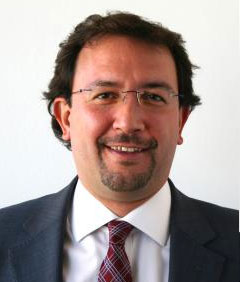 Fax +34 93 238 01 56
lclusellas@maluquerabogados.com
LLUIS CLUSELLAS
Lluís I. Clusellas Plana (1972). Managing Partner of the firm. I hold a degree in Law from the University of Barcelona and a Masters from the School of Legal Practice of the Barcelona Bar Association, with a specialisation in corporate, administrative and tax law. I speak English as well as Spanish and Catalan.
I began my professional career in 1998 in the Commercial Registry of Barcelona, where I spent approximately three years. I founded my own law office and subsequently joined Maluquer Advocats SCP, where I have been a partner since 2010, as the person in charge of the area of Administrative Law and Contentious-Administrative Litigation. I have also collaborated with the Litigation Area. Since December 2016 I have had to perform the duties of Managing Partner of Maluquer Lawyers.
Married and the father of two daughters, I am an enthusiast of music, sports, oenology and gastronomy.
Experience, knowledge and rigour