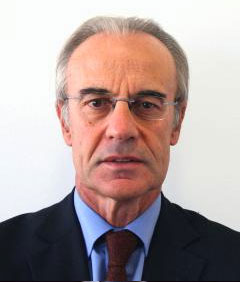 Fax +34 93 238 01 56
jlmmaluquer@maluquerabogados.com
JOSE LUIS MALUQUER MARTÍNEZ
José Luis Maluquer Martínez (1952).  I am one of the founding partners of MALUQUER ADVOCATS SOCIEDAD CIVIL PROFESIONAL and am in charge of the contentious litigation area. I speak English, French, Spanish and Catalan.
I obtained my law degree from the University of Barcelona in 1974 and immediately became a member of the bar. I have been practising the profession independently ever since, although my connection with it goes back even further, as I began to work in a law office as soon as I began my law studies. Thus, all in all, I have been in this for over 40 years.
The most surprising thing is that in spite of the time gone by and the substantial portion of my time spent on lawsuits, the real hard and thankless core of our profession, I still enjoy working as a lawyer. And although I may feel the  weight of the years, I still think that the effort and enthusiasm I bring to defending people's rights, to fighting for them, is worth it—that this is my way of helping to make life, now and always, worth living.
Experience, knowledge and rigour