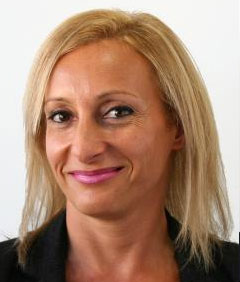 Fax +34 93 238 01 56
cipper@maluquerabogados.com
CSILLA VIRÁG IPPER
Csilla Virág IPPER (1974). I hold a degree in Economics and International Relations from King Sigismund College in Budapest, Hungary (2000-2004).
I was in charge of the Administrative Department of General Electric, Hungary and later of the Billing Department of Motor Ibérica, SA.
At Maluquer Advocats I am a member of the Administration/Accounting team.
I am married and the mother of a 16-year-old daughter. I enjoy tennis, skiing and ballroom dancing. My philosophy is to maintain a balance between body and soul.
Experience, knowledge and rigour